Jaipur School began as a nursery-cum-preparatory school in 1979 with just 60 pupils on its roll then. Today it is a co-educational school with classes Creche to XII (Science and Commerce, the two streams offered in +2) with English as the medium of instruction.  Affiliated to C.B.S.E., New Delhi and having trained faculty and student strength of around 1100, the School is situated at Vidyadhar Nagar. It is managed by a registered Educational Society.
"I never teach my pupils, I only provide the conditions in which they can learn."
Albert Einstein
Childhood is the most crucial period of life, as it is then, that the basic foundations of one's personality, character and other useful traits are imbibed. A congenial atmosphere conducive to intellectual and moral growth definitely helps. We at Jaipur School have been working towards that end. To attain success there is no substitute to hard work and we do our bit to make our pupils succeed in whatever field they may choose. By rational thinking together with hard work and by the grace of God, men at all times have written their destinies. This school is a step in that direction and an ode to Shri Krishna.
Childhood is an age filled with excitement, joy and laughter. The Sun shines bright at this time of life. But it is also the time to prepare for the future. It will not be impertinent to say, childhood is the most crucial period of life and lays the basic foundation of one's personality, character and other useful traits. There is far more to a good school than a big building. When I started this school more than 40 years ago I had a vision of a school where my students enjoy being in the school and long to be here. With my teachers, students and parents we are working relentlessly towards our dream.
Jaipur School aims to develop such abilities in our students that they become ready to face future life challenges. The students get ample opportunities to enhance their academic and non academic skills. We believe education is the biggest leveler in the world. We strive to give each child the best possible education and a genuine chance to shine and show the world what he/she is truly capable of. The children get sufficient window where they can come up and speak about problems that they face either in school or in personal life. Together we will surely polish these wonderful gems and hopefully make a better nation.
At Jaipur School our mission is to assist our students in recognising and achieving their fullest potential by imparting learning which is both traditional and modern. This will be our endeavour that our School community comprising of all parents, students, staff members and ex students stays connected. There will be many opportunities for you to visit the school and, we hope, together we will make this mission a reality.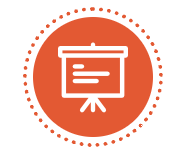 Class Room
The airy, ventilated, and well-lighted classrooms are equipped with Digital infrastructure.
Laboratories
Our laboratories are meticulously placed workstations well equipped with the best and most modern instruments.
Pre primary section
The school has a separate Pre primary section with exclusive and safe facilities for little ones with a big garden area.
Library
They are encouraged to explore the new vista opened to them through the literary world.
Playgrounds
The school has lush green playgrounds with different trees all around which keeps the child close to the nature.
Security
24 hours security & safety is in school. High boundary wall constructed around entire school area.